Low Pressure Transducers to Monitor Landfill Gas
A new source of natural gas is the collection of methane that accumulates in landfills.  Methane accumulation is the result of the natural decay of organic materials that are part of the landfill.  Conventional natural gas wells are thousands of feet deep and produce gas at very high pressures.  The methane gas in landfills occurs at much lower pressures – from just a few inches of water to a few psi.
It is important to measure the pressures that can be sustained by the methane gas in a landfill, and this is done by installing several shallow wells and recording the pressure over time.  The Validyne P55 series of pressure transducers are ideal for this application because of their sensitivity to very low pressures, compatibility with methane gases and a 4-20 mA power/signal cabling that requires just two wires and can be run over very long distances to a central data collection point.  The Validyne low pressure transmitters are available in full scale ranges as low as 0 to 3.5 InH2O for a 4-20 mA signal, with an accuracy of 0.25% FS.  The 410 steel wetted parts and Buna-N o-ring material is compatible with methane gas and many other hydrocarbon fluids.  The P55 is rugged and compact, and is available in a weatherproof NEMA 4 enclosure.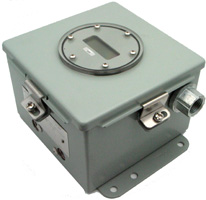 If after testing a landfill is found to be able to sustain methane gas production, collection and transmission facilities are built on-site to bring the landfill gas into the wider natural gas delivery network.  For permanent installations the Validyne DR800 pressure transmitter is often used as this provides even lower full scale ranges – as low as 0.25 InH20 for a 4-20 mA signal.  The DR800 pressure transmitter also has a NEMA 4 enclosure with conduit connections and a junction box for signal and power wiring.  The selectable damping feature smooths out small variations in the signal to provide for better pressure control.  The DR800 is also available with a Factory Mutual Intrinsically Safe rating for use in hazardous locations.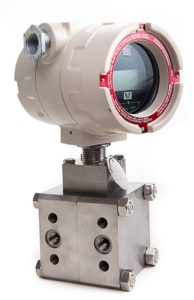 Comments are closed